AC Hydraulic floor jacks are some of the finest available today. They feature a very low profile lift platform (3.1"), robust hydraulics, high-strength steel frames, built in safety overload valves, and ergonomically designed loop handles.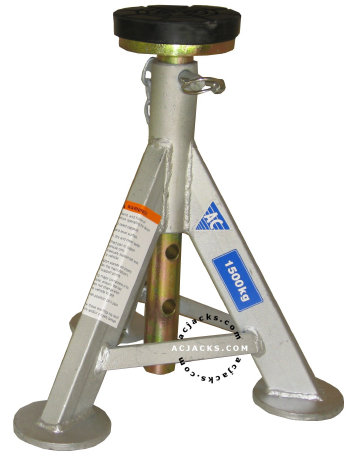 We stock a wide range of AC Hydraulic accessories and parts. From rubber cushions, lifting beams, handle extensions, and lift platforms extensions. acjacks.com your one stop AC Shop!
Customer Feedback
Hi, I received my DK13HLQ last week and wanted to let you know I'm kicking myself for not buying this jack sooner! The reach of this jack is incredible!

After using an AC Hydraulic jack there is no going back!


L Durdin
Bakersfield, CA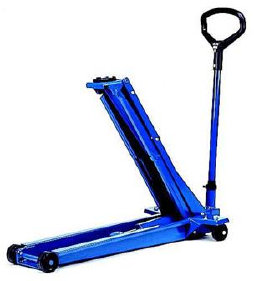 All AC Hydraulic products are made in Denmark in a modern high-tech production facility. They utilize the latest production processes including robotic welders, laser cutting machines, and state-of-the-art CNC machinery.

•Very low 3.1" minimum lift platform height
•Noiseless wheels have a central O-ring to protect epoxy and RaceDeck floors
•Simple and safe to operate dead-man's control on lowering
•Very high quality construction
•Extremely precise control during lifting/lowering operations
•Denmark made in a ISO 9001:2000 certified factory
•Rebuild kits available for all floor jacks
•Piston made of CROMAX (hard chromium steel)
•HLQ Models are extreme High-Lifters with extra long reach
•A must-have for shop owners and home enthusiasts!
Only the finest quality materials and workmanship go into AC Hydraulic products. Don't be fooled by cheaper imitation AC Hydraulic products! AC Hydraulic jack stands meet the most stringent safety standards in the industry -They call for 200% overload capacity!
When your security and safety is a top priority only the best axle stands in the market will do. AC Hydraulic stands fulfill the strictest International Safety Demands.

•Rubber saddle cushion to protect car frame (GS1 model)
•Denmark made in a ISO 9001:2000 certified factory
•AC jack stands meet some of the most stringent safety standards in the industry
•Circular base pads contribute to maximum stability
•Galvanized finish for long service life
•All AC jack stands are secured by a solid pin, not by rack & pinion, like most competitors are.